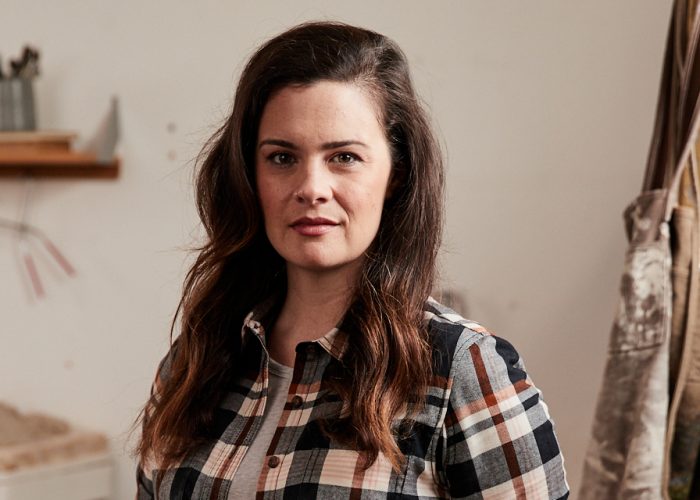 Abbie Preston Edmonson
Social IG
Abbie Preston Edmonson is an object maker.
Her functional ceramic works are an exploration in evoking a painterly surface on a three-dimensional object. Holding the tension between form and surface, Abbie's ceramic pieces become a spontaneous layering process with a nod to Abstract Expressionism by exploring intuitive mark-making and gestural brushes of color.
Abbie's objects and sculptural pieces explore the transformative qualities of mental illness, grief, and sorrow, while simultaneously holding the tension of joy and delight. A personal narrative on her fluctuating presence with depression, Abbie seeks to embody that which makes us human and the dance between holding on and letting go. Through the use of clay, charcoal, and found objects, her objects explore themes of melancholy, impermanence, fragility, and ultimately resurrection.
Abbie attended Valdosta State University in Georgia, graduating in 2009 with a BFA in ceramics and a secondary in painting. She was awarded Artist in Residence at Mudfire Studios in Atlanta from 2010-2011. Abbie is the owner and creator of Box Sparrow Studio, a Houston-based brand creating functional ceramics out of Hardy and Nance Street Studios. Recently she was selected to participate in two celebrity design collaborations through Etsy and just completed a three-month residency at The Houston Center for Contemporary Craft. You can find her work locally at Forth and Nomad, The Flora Culture, and Manready Mercantile. Abbie is currently serving as Vice President on the ClayHouston board and teaches wheel throwing at Third Coast Clay.