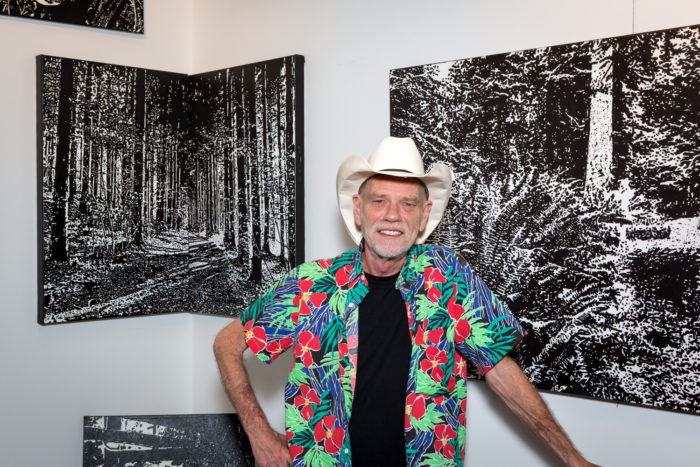 Robin Baker
Robin Baker is a figurative artist specializing in creating art in the bright, bold colors of… black & white.
Although painting tasteful male nudes is the dominant theme found in Robin's studio, you'll also find scenes from everyday life along with a bit of whimsey and the absurd.
"Robin Baker is the best known unknown artist in Houston."
– quote from some drunk at the bar.