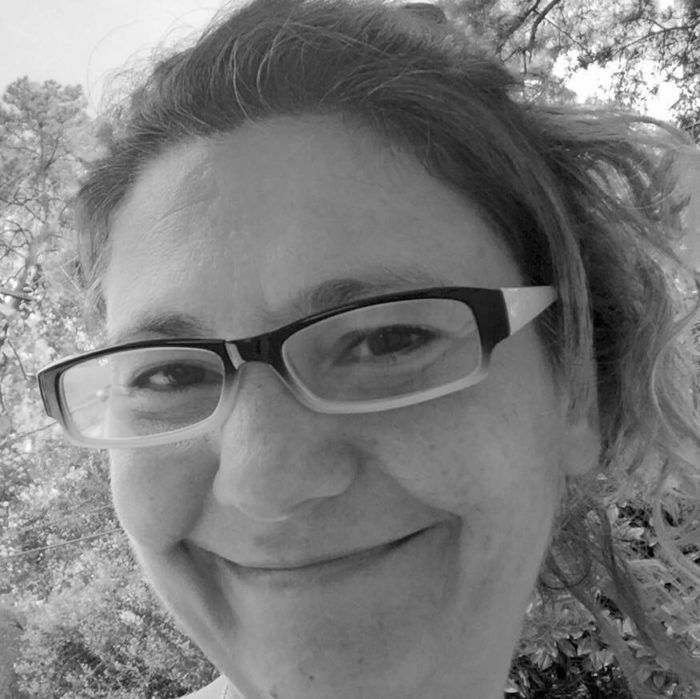 Naz Kaya-Erdal
Kaya's Studio
About her art
Naz uses vibrant colors, distinct shapes and complex geometry with pure color to express her thoughts and emotions. The concept of her art is "visualizing and seeing emotions" through her paintings. At the conceptual level, Naz uses "nostalgia and karma" as a few examples of subjects in her art. Naz describes herself as having a visual library in her mind which is applied to the canvas and that all life experiences can be witnessed in her art.
In her series "myself and others", we can catch a glimpse of this introspectiveness and observation as she explores what is seen in herself and in others. Her use of bold colors, which sometimes contrast and sometimes are in perfect harmony, evoke strong emotion and nostalgia in the viewer. The placement and design of the geometry in the paintings also offer a sense of balance and direction to the emotional ride. Her art invites the viewer to experience emotions and tastes of color long forgotten and remembered once again. Naz says: "Art is a form of visual communication… It's a visual communication, yet it touches to all of our senses. While doing art, I always follow my emotions".
Bio
Naz Kaya-Erdal was born in 1974 in Ankara, Turkey. She attended Bilkent University and earned her Masters of Fine Arts degree in Interior Architecture & Environmental Design. In 1998, she moved to the United States where, in 2001, she completed her PhD in Environmental Design at Oklahoma State University. After receiving her PhD, Naz became an assistant professor at the University of Georgia, later receiving tenure as an associate professor in 2006 specializing in color and design.
In 2006, Naz moved to Houston, Texas. She began exhibiting her art at juried exhibitions as well as she enrolled in painting at the Glassell School of Art. Concurrently, Naz was also employed with Gensler, a top-tier design and architecture firm.
Later, in 2010, Naz and her husband moved to Jakarta Indonesia where Naz worked full-time as a painter in her own studio. During her stay in Indonesia, she travelled around the Far East Asia. Her first solo exhibition called – "Inspiration: Transition" was a great success and several galleries, including the Maya Gallery, took notice of Naz's exceptional talent. In the same year, Maya Gallery displayed Naz's art in Singapore, where her art was well received. Currently, Naz resides in Houston, Texas, where she is the owner of her own studio, Kaya's Studio.