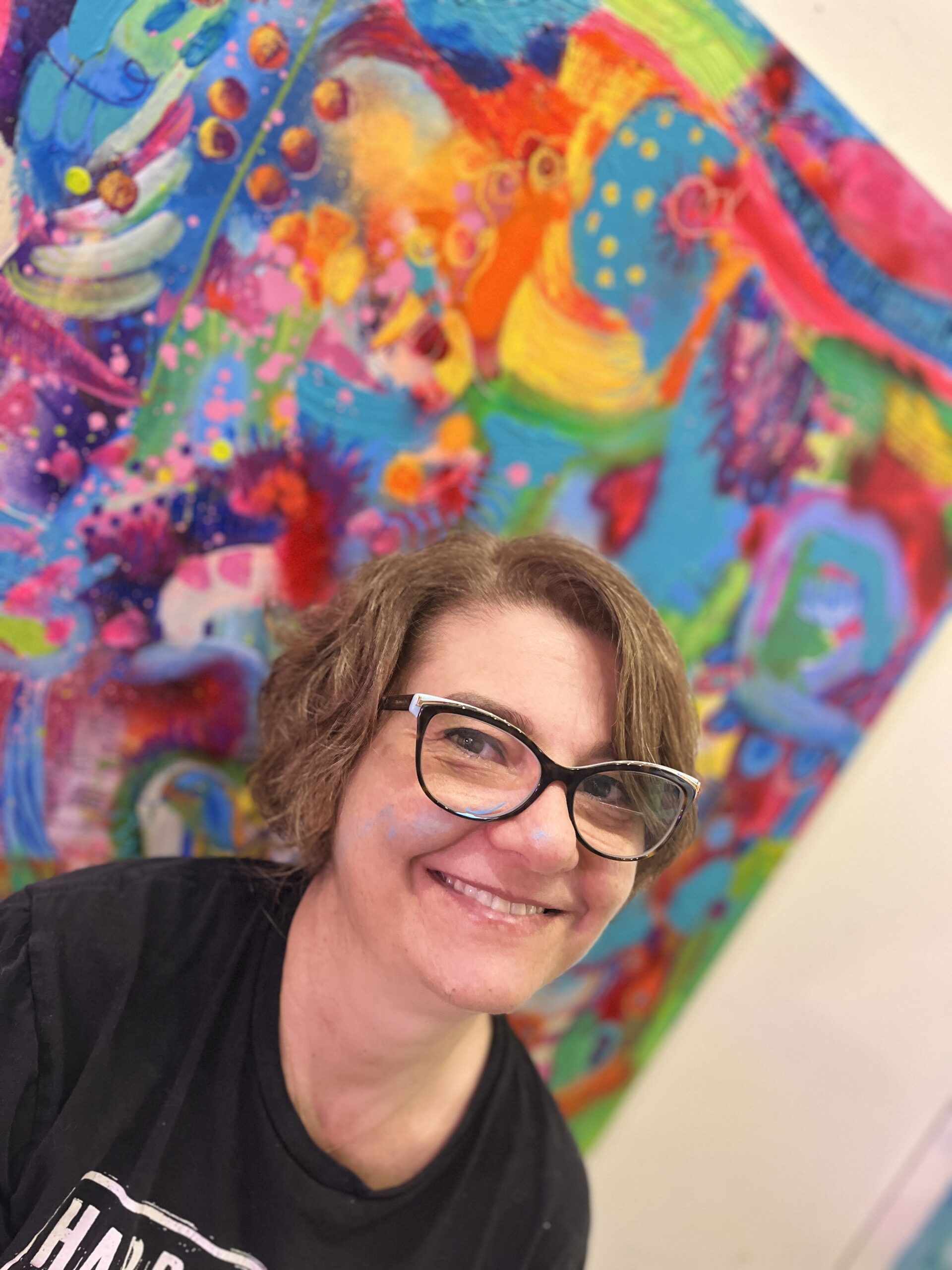 Naz Kaya
Kaya's Studio
Social IG
Naz's work shows a flow of energy, surging through her strong passion for color. Her paintings are in layers richly detailed with hand drawings and mark makings with acrylic and mixed media. She uses vibrant colors, distinct shapes, and complex geometry in her paintings. At the conceptual level, she uses "nostalgia and karma" as a few subjects in her art.
Naz believes that our memories get cemented early in life and later they get revealed by small formations and triggers later in our lives – the sounds, the scents, the colors, the tastes, and the textures. The use of bold colors, which sometimes contrast and sometimes are in perfect harmony, evokes strong emotion and nostalgia in the viewer. The placement and design of the geometry in her paintings also offer a sense of balance and direction to her emotional ride as she visualizes images of her childhood and early memories. Most importantly, her art invites viewers to experience distinct tastes of colors which are forgotten but remembered once again. A firm believer in karma and spirituality, she shares a glimpse inside her life experiences visually portraying them in her works. The power of colors in their rhythm flows together as a dynamic whole in her works.
Naz is originally from Turkey, living in US since 1998. She currently resides in Houston where she owns and operates her studio, Kaya's Studio. Continuing her passion for art education, Naz also teaches art in the public-school setting and enjoys sharing her knowledge while encouraging students to find their own way of creative self-expression.