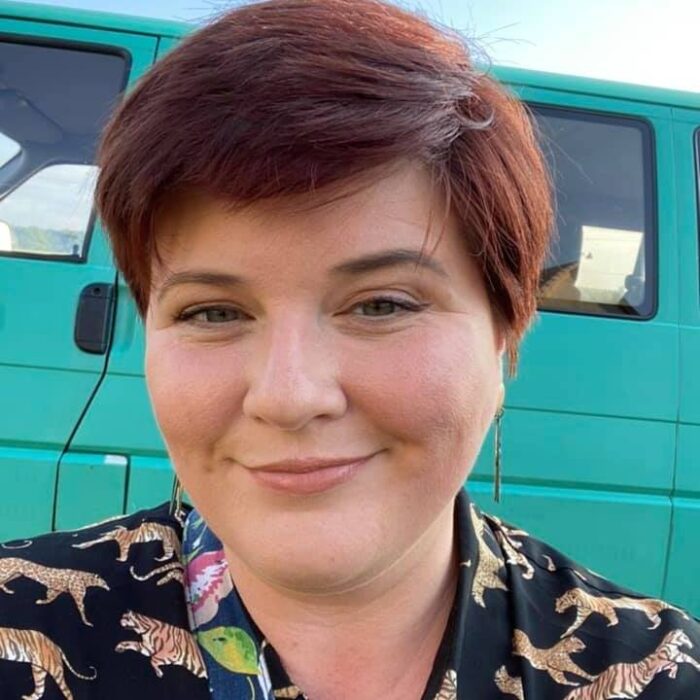 Allison Currie
Artist, Teacher
Social IG
My art is a connection between neoclassicism and romanticism for a world filled with ambiguity. These diverse traits and/or visual subjects delight my eye and fascinate consciousness and subconsciousness through dreaming and observation. These quirky associations are heartfelt and manifested through all means of divergent processes. I work with dream imagery, but I am developing a personal canon of archetypal characters representing different psychological parts of my personality, fears, attitude, or an attempt to resonate with a higher plane.
Coyote Woman and Catfish woman are emerging cartoon characters. While Coyote woman is assertive, sexually confident, and brash Catfish woman is subtle, thoughtful, and cautious. Anxiety Owl shows up, anxiously and stressfully trying to manage his current situation. Rocking Donkey has no idea what is going on.
The red ibises seen in Ibis House are representative of my mind with ideas bouncing around in a space distorted by light and shadow. Details get lost and the main ideas change direction often. I specifically am drawn to animals, especially birds, that I have in my own living environment. Coyotes, Dogs, Cats, Ibis, Egrets, Spoonbills, Catfish, even an occasional Horse are things I see as part of my own habitat.
I have two self-portraits in this collection. Persephone-Me has my head on a plate as a peeling pomegranate, the other is yet untitled but features me knitting a sweater onto my body. Pomegranates have a Persephone tie, winter vs spring, growth vs a long empty pause, sour vs sweet. The knitting painting features material that may be umbilical or intestinal being knitted around me with a third hand pulling the thread free and unraveling my work as I gaze on it in exasperation. Sometimes I'm tired of my own crap.
My work has evolved greatly since starting this program. I've gone from drifting from one idea to another to having a cohesive body of work tied together by personal archetypes, allegory, and a dose of quirky cartoon sublime. Over the rest of this school year, my goal is to refine the works and create more that fit these narratives.