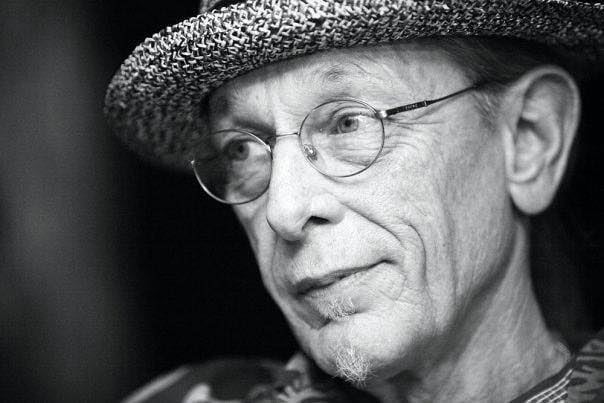 Donald Tucker
Founder of Hardy and Nance Studios
Donald Tucker sculpts steel, concrete, mortar and pure cement paste to create three dimensional, organic and functional works known as Faux Bois. A term in French that translates as "False Wood". Less known is the term Trabajo Rustico ("Rustic Work" in Spanish) that more precisely defines the style and techniques involved in Tucker's works. This school of the art is defined by a much higher degree of detail and realism.
Tucker worked for over twenty years in advertising on very large, international accounts such as Shell, Compaq Computer and Schlumberger. Having entered the trade as an illustrator, he was one of few who made the leap to become a "suit". One of the team involved in creative strategy and concept and soon found himself removed from the hands-on aspect of the business he most enjoyed. He soon began seeking an outlet, and recalling the works of master Faux Bois and Trabajo Rustico craftsmen he had seen many years before in San Antonio, began a quest to learn the art. It was no easy quest. The old Masons who had been the practitioners for the last 200 years were so secretive about this art that they would not share the simplest details even with family. Indeed, they went to great lengths to keep prying eyes off their formulations, mixtures, tools and techniques to the point there was not a single word on the subject in the entire Library of Congress. Nothing had been written to follow.
With no other options, Tucker began a detailed and scientific study of the old works. In the process of uncovering their secrets over many years, he also discovered ways to vastly improve the finished product. The majority of the old work both here and in France has fallen into a sad state of decay. Some in 100 years. Some in as little as 25. The changes made by Tucker hold the promise of extending the life of these works greatly. Science and modern chemistry have overcome nearly all the materials weaknesses and his work should easily remain functional for thousands of years.
Donald Tucker is the only person in the history of this craft to teach it. He has also written the only "How-To" book on the subject… "An Introduction to Sculpting Ferrocement Faux Bois" – by Donald R. Tucker
Artist's Statement:
"What I find most beautiful and alluring in this craft, is the ability to capture a brief moment in time…and lock it in stone. Everyone seems to love and appreciate the beauty Mother Nature creates in ancient and weathered wood, but sadly, that is the final and momentary period just before it decays and collapses. This craft can celebrate these wonders and hold that magic moment in time… for millennia".